At Mabel Park State High School, there is a strong emphasis on the overall wellbeing of students, not just physical development. The school offers access to a range of support services and resources to help female athletes manage the unique challenges they may face while pursuing their sporting goals. One particular resource that the school has incorporated into their programs is our platform at iNSPIRETEK.
We recently caught up with Chace Carey, the Head of Programme – Girls Rugby Excellence at Mabel Park State High School, to understand the school's approach to female athletics, the importance of wellbeing, and the impact of using iNSPIRETEK within the school's programs. Read on to learn more about Mabel Park State High School's commitment to female athletes and how iNSPIRETEK has helped enhance their overall wellbeing.
Chace also shared with us the success stories of the two girls pictured in the photo to the right: Shaylee and Keilee Joseph – sisters who went through the Mabel Park programme and are now playing with the Sydney Roosters. Shaylee graduated last year and was part of the inagural Australian school girls' team, and Keilee graduated a few years ago, and has won a premiership with the Roosters U19, and also represented Australia at the World Cup last year. Two success stories from Mabel Park and showing their commitment to development.
Tell us about your school and in particular your emphasis on female athletics.
Mabel Park State High School, located in Logan City, is a school known for its commitment to the development and support of female athletes, with a range of programs and initiatives aimed at promoting their wellbeing and helping them achieve their full potential.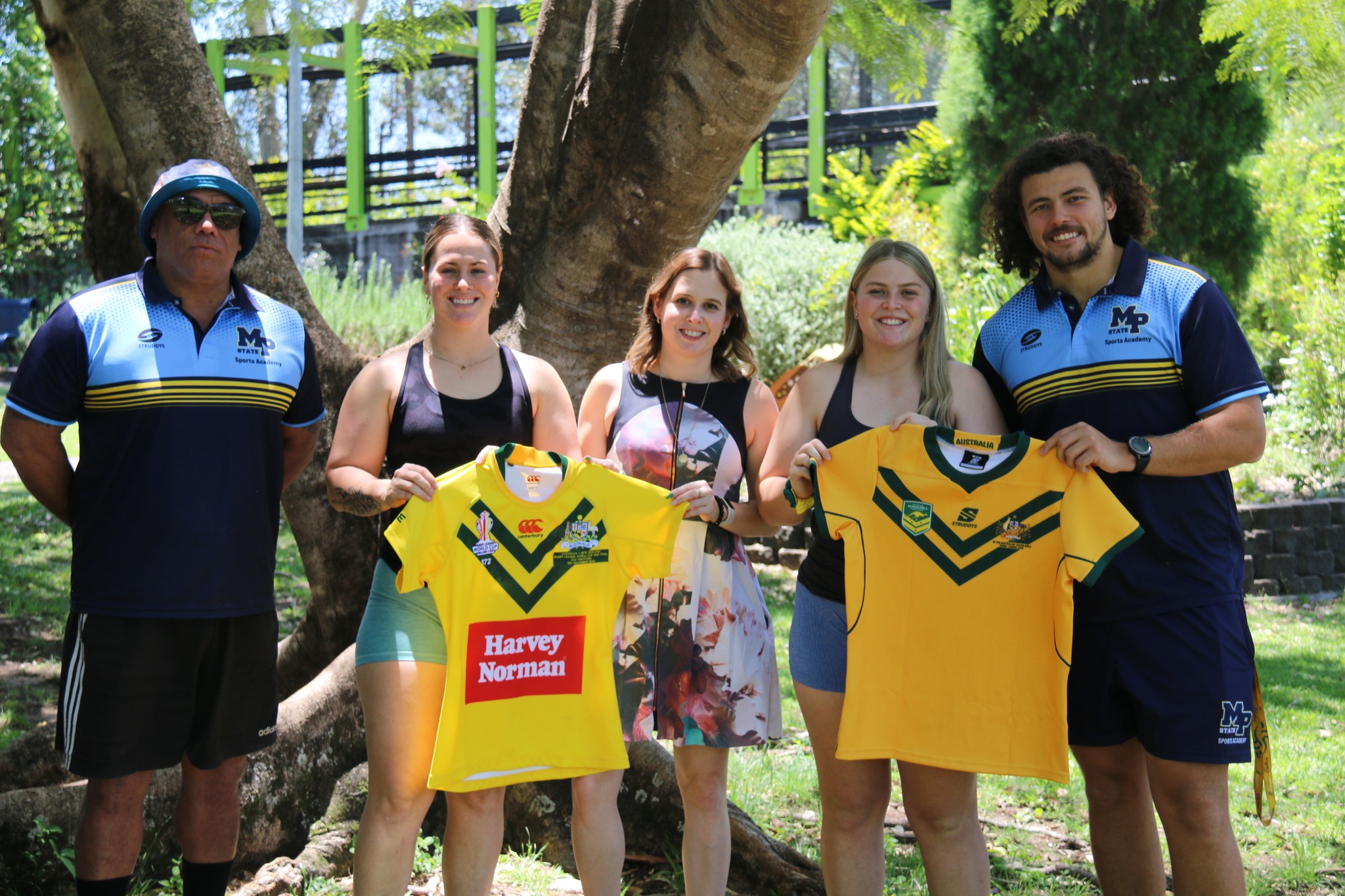 How does wellbeing factor into the support and tools you provide to your students?
One of the key initiatives at Mabel Park State High School is the development of a strong culture of female sporting participation. This includes offering a wide range of sports programs for girls, as well as providing access to high-quality coaching, training facilities, and equipment. The school also actively encourages female students to take on leadership roles in sports teams and clubs, and provides opportunities for them to develop their skills and confidence in this area.
In addition to supporting the physical development of female athletes, Mabel Park State High School also places a strong emphasis on their wellbeing. The school provides access to a range of support services and resources to ensure that female athletes are able to manage the unique challenges they may face as they pursue their sporting goals.
What has iNSPIRETEK meant for your school and program?
The use of iNSPIRETEK within our programs has been to enhance wellbeing by providing an opportunity for athletes to self-report on a wide range of metrics that give the coaching staff a unique insight into how each athlete is coping with the demands of school, sport and life.
We have incorporated iNSPIRETEK's wide range of resources into our theory lessons, which enhance student learning and provide additional insights into how students can perform to their full potential both on and off the field.