Over the past few months we have been working extensively with organisations, clubs and coaches to help us deliver on one of our most important features ever. 
Until now, the best way for coaches and staff to gain detailed insights on their athletes was through the Wellness Studio within the iNSPIRETEK Sport Studio, but now we are very excited to announce a feature that will provide unprecedented levels of data insights.
Introducing the Biometric Browser
The Biometric Browser allows for a granular understanding of athlete data, helping coaches to identify trends across individuals, teams/groups and organisations, moving clubs and orgs towards a 'prevention via prediction' wellness management model.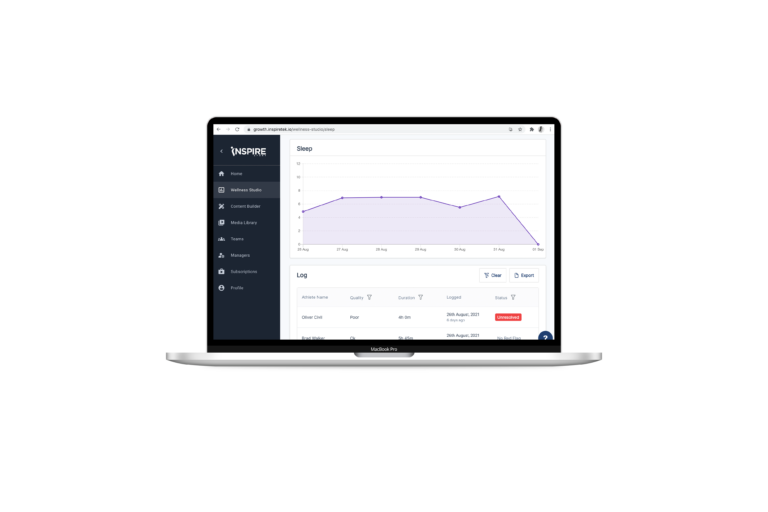 Athlete performance can now be validated alongside contextual wellness data. The benefits for your club or org include:
• Analyse group/team and individual pain data alongside their training programs to identify common pain points so you can adjust routines accordingly.
• Detailed sleep and fatigue data will allow you to adapt training around athlete energy levels. 
• Review data entries alongside athlete notes to ensure a more well rounded understanding.
Recently, we worked with an Australian gymnastics club to adapt their training, based on pain data. We helped identify within a particular training squad that some athletes were being impacted by pain in their lower backs. Identifying commonality and pinpointing this to specific training events via our calendar filter provided coaches with the knowledge to adjust their training programs to optimise core strength.
"Some of the key features for us is just being able to track things over time, and seeing the trends that can happen, and the affect our training is having on the children"
~ James Devlin (Jets Gymnastics)
Accessible via the Wellness Studio, the biometric browser is a new feature that sits within each of the data cards. The feature is comprised of 2 components, the first being an enhanced data visualisation tool that showcases results of the specific biometric data set, and the second is a detailed table displaying all data entires by the athlete(s).

Enhanced Data Visualisation
Every graph within the Biometric Browser is focused on providing extensive insights. For instance, pain now incorporates a powerful doughnut chart which provides coaches with a visual breakdown of pain type alongside intensity and the percentage from all entries to a body part.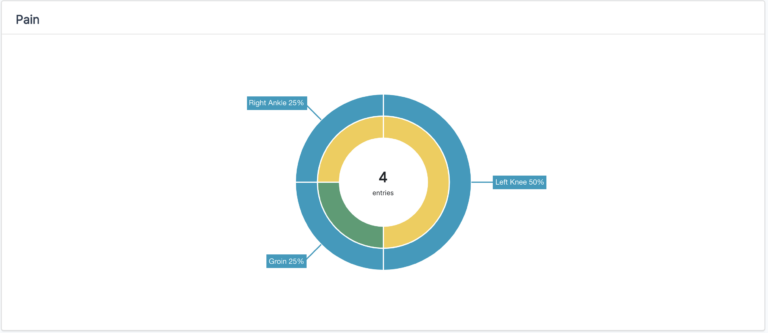 It's now possible to export the biometric data of your athletes. This data is useful for monthly reports, and giving feedback to the athletes on their progress and reminding them of the improvements they have made.

Context is everything. Every data entry now comes with the ability to review athlete notes. Gain contextual insights into their mood, sleep habits or pain events. The notes for nutrition can also be used as a food diary to be viewed by coaches.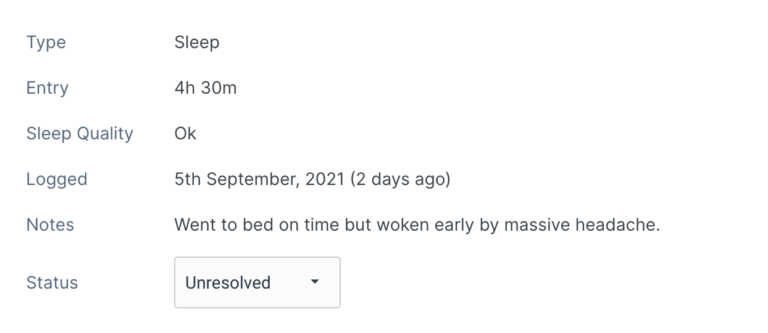 Table data now comes with a filtering system. Each biometric section has unique, pre built filters which allow you to drill into very specific data. For instance, you can now view all upper back pain within your entire organisation over the past 6 months, export this data and share it with support staff such as your physiotherapy team. Or you could filter a team based on poor moods, then manually correlate this data against their sleep metrics via the export feature.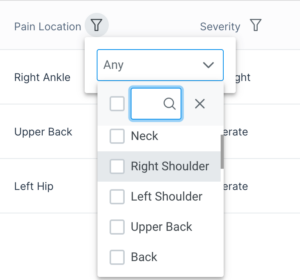 This highly anticipated feature will bolster us as one of the industry leading wellness management systems and is really just the beginning. In the coming months you will see even more features launched across our range of products that will help Orgs, clubs and coaches improve athlete wellness. Tools that will further reduce athlete burnout, improve retention and ultimately improve the overall wellness of athletes.
Get your FREE DEMO today!
Start your wellness journey with iNSPIRETEK