Gain Insights & Save Time
As athletes track their wellness, administrators can assess data, identify trends and provide support and resources in the areas where athletes need it the most. By implementing a wellness solution that focuses on education and support, organisations can have peace of mind when it comes to caring for the WHOLE athlete.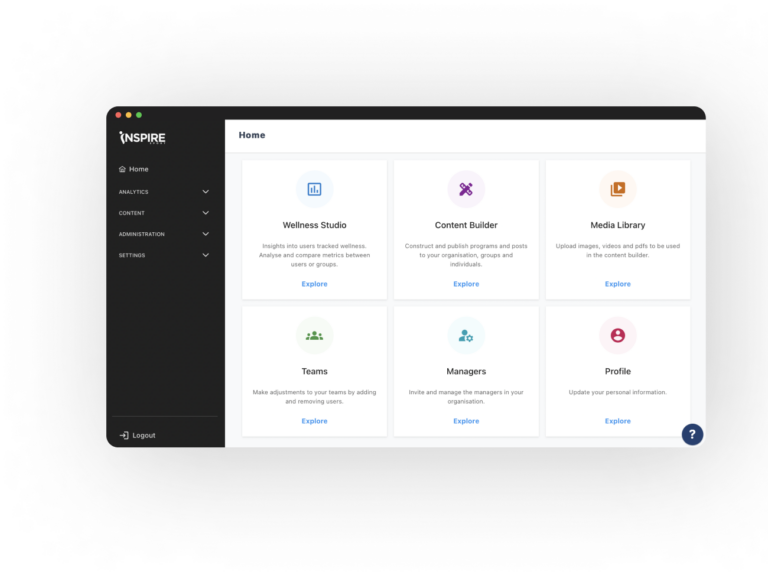 Implementing a scalable tech solution suitable for EVERY person in your organisation enables you to make data driven decisions regarding; performance, retention, wellbeing, coach education, policy, child safety
and the future of sport. You will be empowered to manage, support and develop your entire community safer and easier than ever before.
The insight platform allows for simplified creation and distribution of content and programs. Provide clubs, communities, and organisations with the information they need right to their fingertips through one system. Share and create content that matters to your community.