Gain Insights & Save Time
As infinite users track their wellness, administrators can assess data, identify trends and provide support and resources in the areas where they need it the most. By implementing a wellness solution that focuses on education and support, organisations can have peace of mind when it comes to caring for the WHOLE person.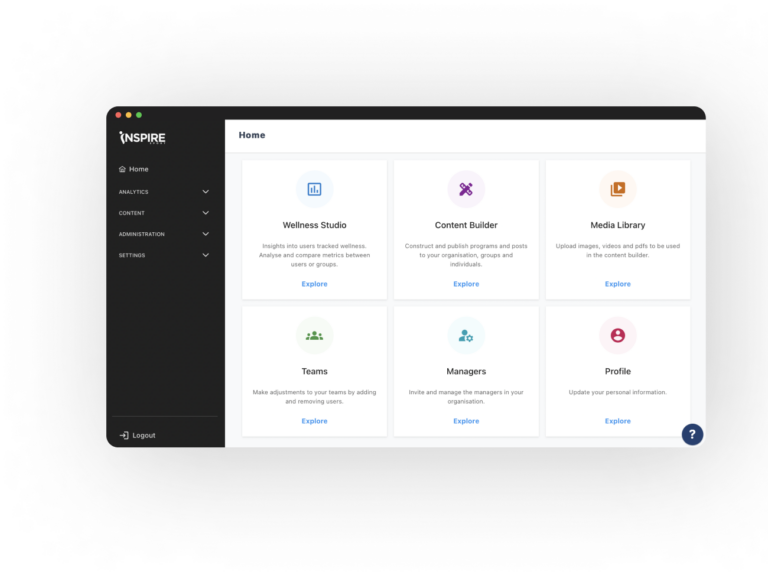 Implementing a scalable and secure platform to enables you to adapt quickly to the meet the need of your community and make data driven decisions regarding; performance, retention, wellbeing, coach education, policy, child safety
and the future of sport.  Streamline communication, rollout initiatives, measure the impact and engage the community with innovation, flexibility and ease 
The insight platform simplifies the creation and distribution of information and content to the community. Combined with our automated intervention technology, each individual will be provided the resources they need to reach their full potential no matter the time or day. Provide clubs, communities, and organisations with the information they need right to their fingertips through one simple and easy to use  system.