The infinite app allows you to capture the most important data from your day using a simple and intuitive user interface for all ages.

Reflect on your mental and physical health over time with  access to high quality in-app content to assist you on your wellbeing journey.

Stay connected with your community. infinite works best as part of the iNSPIRETEK ecosystem.
Desktop & Mobile Health and Wellbeing Platform
Our free, all-ages mobile and desktop app infinite supports daily wellbeing through an extensive tracking and reflection system alongside high quality and curated educational content delivered intelligently based on user behaviours.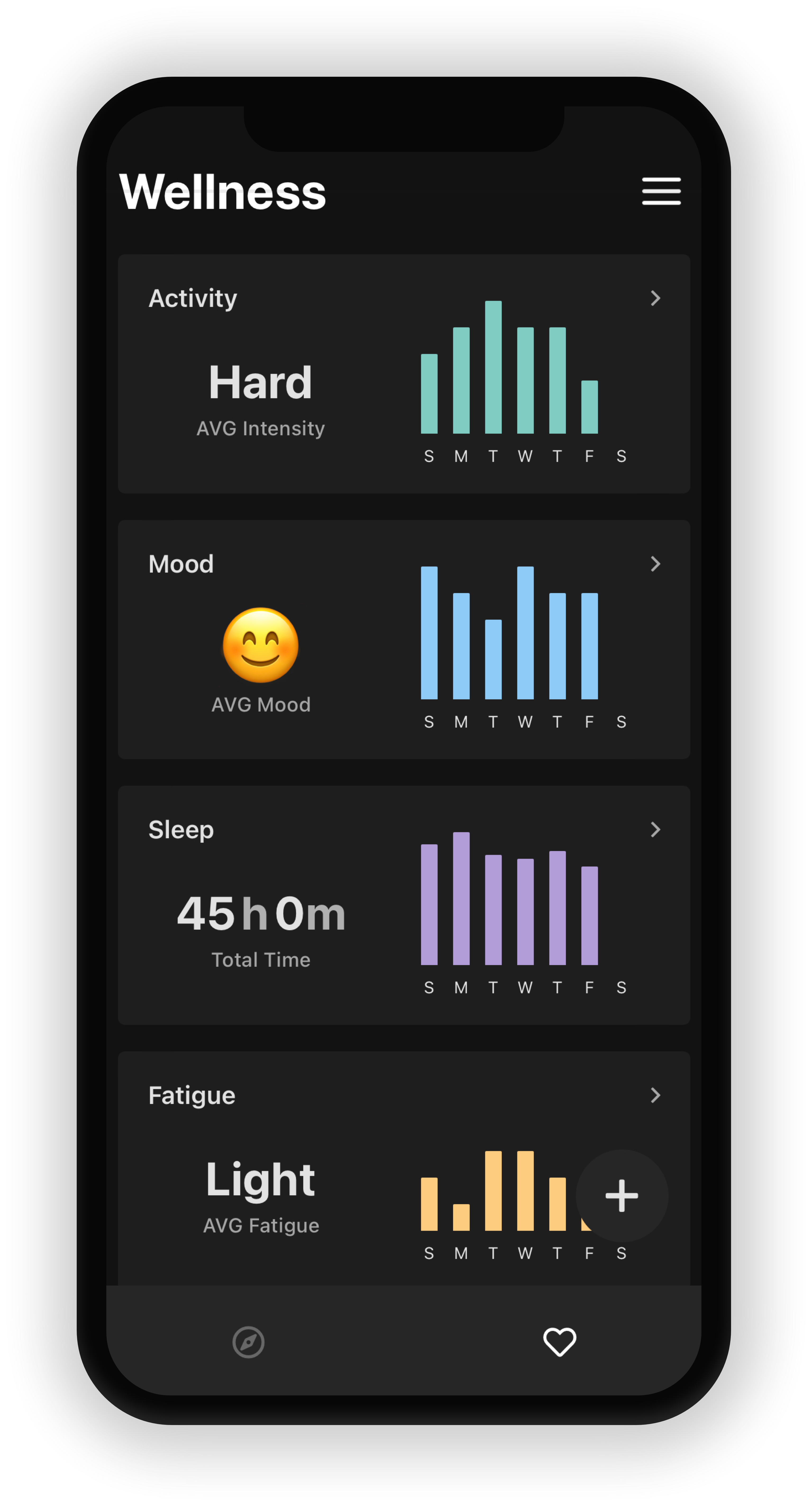 A person-centred health and wellbeing platform using highly sophisticated tech that is easy to use, combined with data analytics and engaging educational content to drive positive human behaviour change.