The infinite app captures the most important data from your day, giving you a complete overview of your wellbeing and mental health over time.

Reflect on your mental health and wellness over time with access to an unlimited number of previous logs. You also have access to high quality in-app content, from Sports Psychology all the way to Performance and Recovery.

Stay connected with your teacher and coach.
infinite works best as part of the iNSPIRETEK ecosystem.
Wellness Management Platform
Our free, all-ages mobile app infinite supports the daily wellbeing of athletes and students through an extensive tracking and reflection system alongside high quality and curated educational content delivered intelligently based on user behaviours.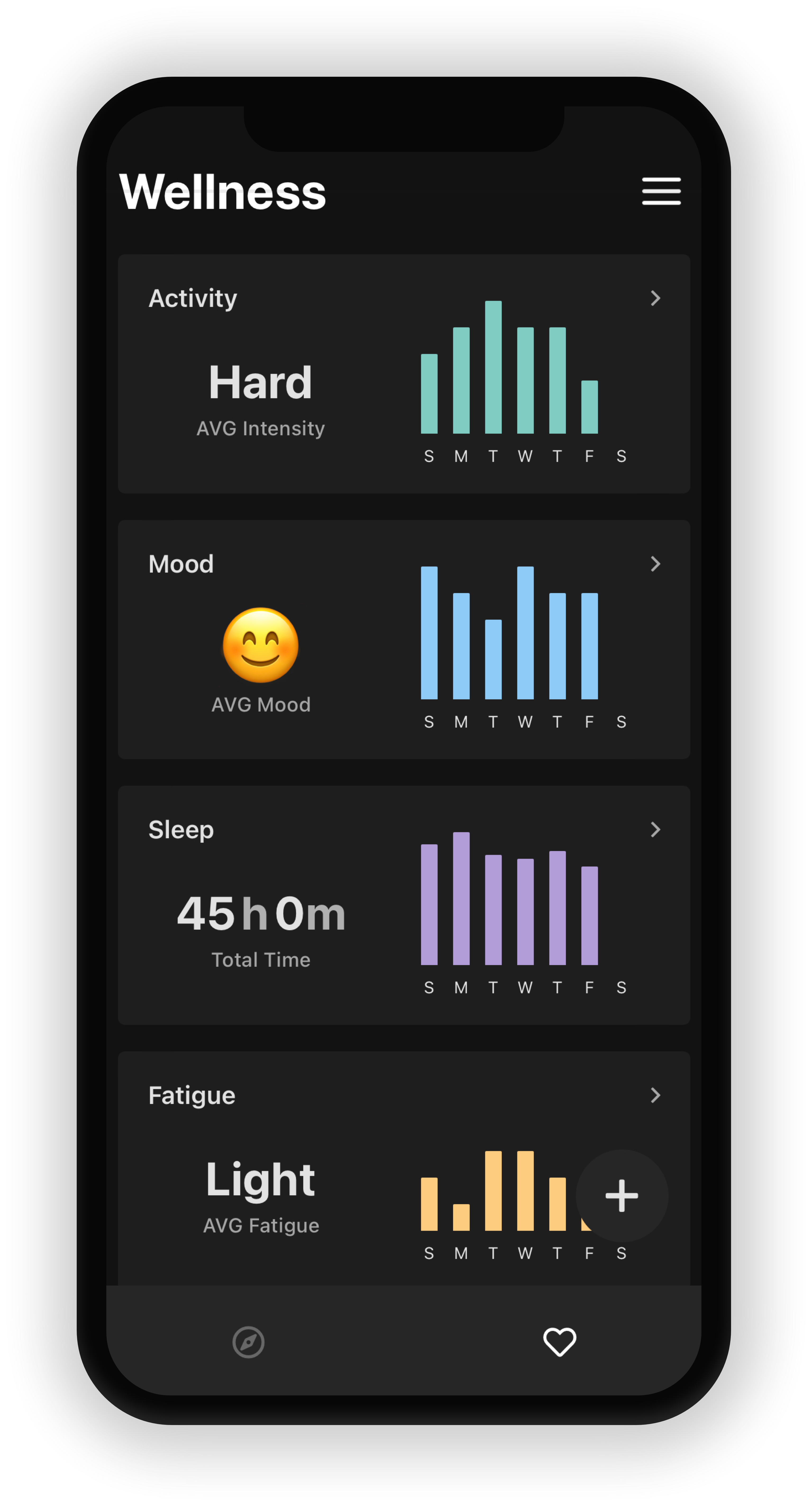 An athlete-centred wellness platform using highly sophisticated tech that is easy to use, combined with data analytics and engaging educational content to drive positive human behaviour change.