We have listened to your feedback, and made some epic changes to our content feed on the iNSPIRE SPORT app. At iNSPIRETEK, we aim to provide our industry leading technology with the most user friendly features, and customer centric values. Here is a rundown of what to expect when opening the app.
What can you expect with this new update?

As a Wellness Management System, our iNSPIRE Originals content is made to facilitate a holistic outlook on health and wellbeing. As opposed to the Athlete Management Systems, we don't just track wellness metrics, we also provide a dedicated content library to help the users navigate their own wellbeing. The top section of the content feed is a simple swipe across view of all our iNSPIRE Originals content, featuring our founder and CEO, Annie Flamsteed, as the face of most of these videos along with some very familiar sporting faces. There is a multitude of episodes presented by W-league player, Allira Toby, Isolation tips from Australian Rugby League Player, Meg Ward along with some tips and tricks from acclaimed football coach, Mel Andreatta. Athletes and coaches can both gain some valuable insight into the different topics from sports science and nutrition to sports psychology and other general health content.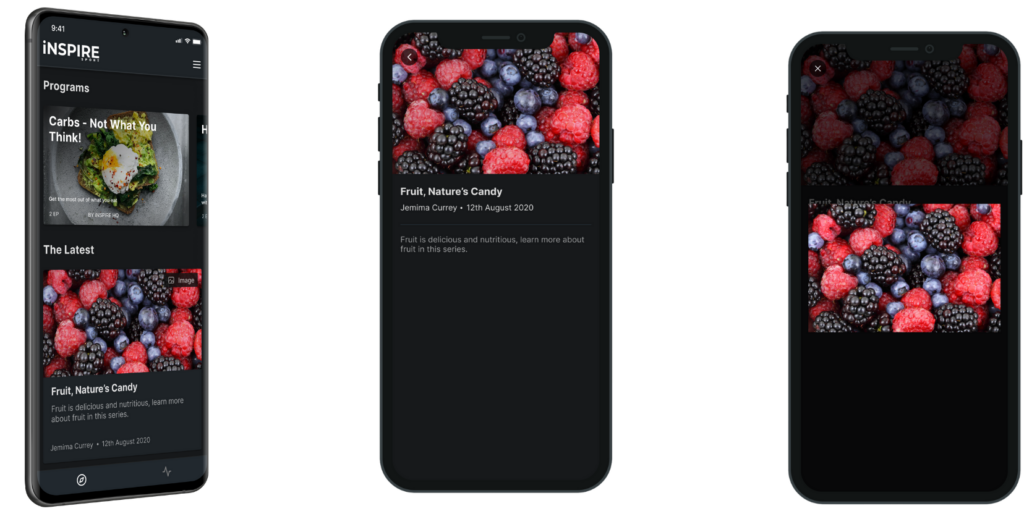 Below 'Programs', there is a new section called 'The Latest', our improved layout allows for the coaches curated content to be found quickly. This is where the latest news and events will be uploaded to, in the forms of PDFs, Images, Texts or Video. Another change to be noted is how content can be viewed, each post is now clickable to give the user further access into the content. It is available now with the update, simply click onto the post and preview full size images, gain access to PDFs, watch video content and view messages from the coach.
Now you can't miss the latest updates from your coach, such as 'Trainings cancelled!' or 'Here is a quick video of some recovery techniques from this weeks sessions'.
Contact us to get your FREE DEMO
Start your wellness journey today!