We recently got the opportunity to speak with Australian Olympian, Patrick Tiernan. Patrick shares the ins and outs of his rigorous training routine leading up to the Tokyo games, and how things didn't go to plan. He shares more on his unwavering confidence as he looks ahead to the 2022 World Championships in his hometown of Eugene, Oregon. Along with some inspiring advice for grass root athletes who share a similar vision to Patrick Tiernan. Patrick is a keen long distance runner with high ambitions and paves the way for upcoming professional runners in the Mens 5000m and 10,000m events and has competed on the world stage, at the 2016 Rio Olympics and the 2021 Tokyo Olympics.
We all know the importance of looking after mental health, especially for elite athletes, Patrick shares these same beliefs and takes care of his own wellness with the support of his close knit network.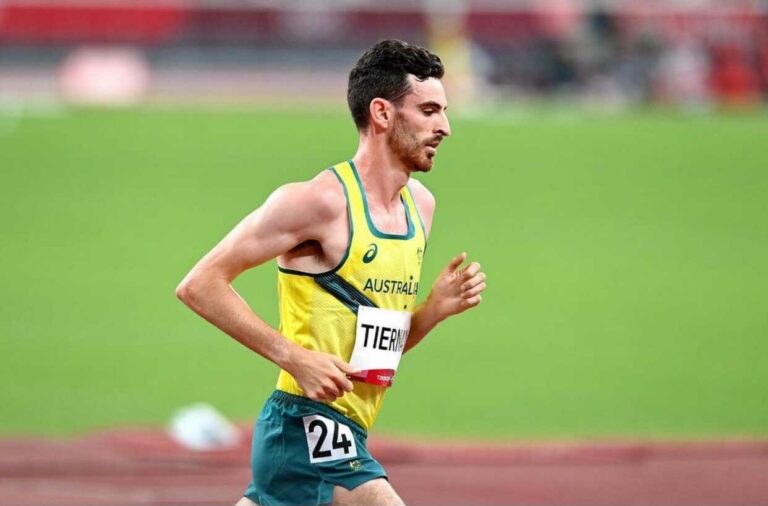 What was your preparation routine for the Tokyo Olympics?
"We did a lot of heat and humidity training in the 3-4 months leading into Tokyo, which included a week or so in Houston just before I flew over. We trialed a number of body cooling techniques to use on race day, and were very happy with what we'd come up with, but sometimes these things just don't go as planned and that is something we'll really be looking into going forward. I'm still very proud of the season I had and the work we did to prepare me for these Olympics."
What are your goals post Olympics?
"My main goals post Olympics are to recover and get all my ducks in a row for the upcoming season. The world championships for 2022 are in Eugene, Oregon, which is where I live and train, so I'm very excited to prepare for those and have some sort of home championship feeling!"
How would you describe your journey from grassroots through to elite?
"I've been very lucky throughout my running career to have coaches that have slowly progressed me up to this point. My high school coach was very cautious with me, making sure that I never had any serious injuries before I was 18, and then my college coach was also very conservative, in making sure I could make a smooth transition from high school to the professional ranks. At 27 I've been able to avoid any serious injuries, so I'm in a good spot now to be able to turn the screws and really get the best out of myself, which I'm very excited about!"
How are you taking care of your mental wellness?
"I've been making use of a number of resources that have been provided to me in regards to mental health. I have been speaking with a performance psychologist, as well as the well-being team from Athletics Australia. I also am very lucky to have such a supportive circle around me, including my fiancé, who is also an athlete, and my immediate family who have always been so supportive of my athletic endeavours. All of this allows me to keep a very healthy mental state for not only athletics but my personal life as well."
You have so many aspiring fans, if you could share some advice to the up and coming professional runners coming through, what would it be?
"The best piece of advice I can give to upcoming athletes is to keep the sport fun. It's a privilege to be able to do what we do as a career, so you should make sure you really enjoy it!"
Patrick has come a long way since his upbringing in the small town of Toowoomba, and it takes a strong and futile mind to be able to live a fulfilling career as an elite athlete in the limelight. His simple, yet inspiring advice takes strides in the mental health space. This advice to 'Keep the sport fun!' has a simple message, you should love the sport because you enjoy doing it. Intrinsic motivation derives from within, enjoyment comes from wanting to achieve something for your own enjoyment and satisfaction whereas doing a sport because it has a great income or status is a form of extrinsic motivation that can easily be manipulated and has detrimental effects to mental health when sport becomes a chore.
To follow Patricks journey, you can follow him on these channels:
Twitter: @tiernan_patrick
Instagram: @tiernan_pat
Subscribe to our Mailing List Today!