We are excited to announce our continued expansion into the US market with our innovative health technology platform for athletes. Our mental health and wellbeing technology is now integrated into the tennis program at Druid Hills, making them the latest US-based sporting organization to partner with iNSPIRETEK.
We are also proud to collaborate with Kris Soutar, a world-renowned tennis coach and educator, on the development of wellbeing surveys for young players, providing enhanced safeguarding opportunities.
We have been working with several sporting organisations in the US market, and we look forward to more global growth ahead. Our goal is to partner with organisations that want to build strong support systems within their programs.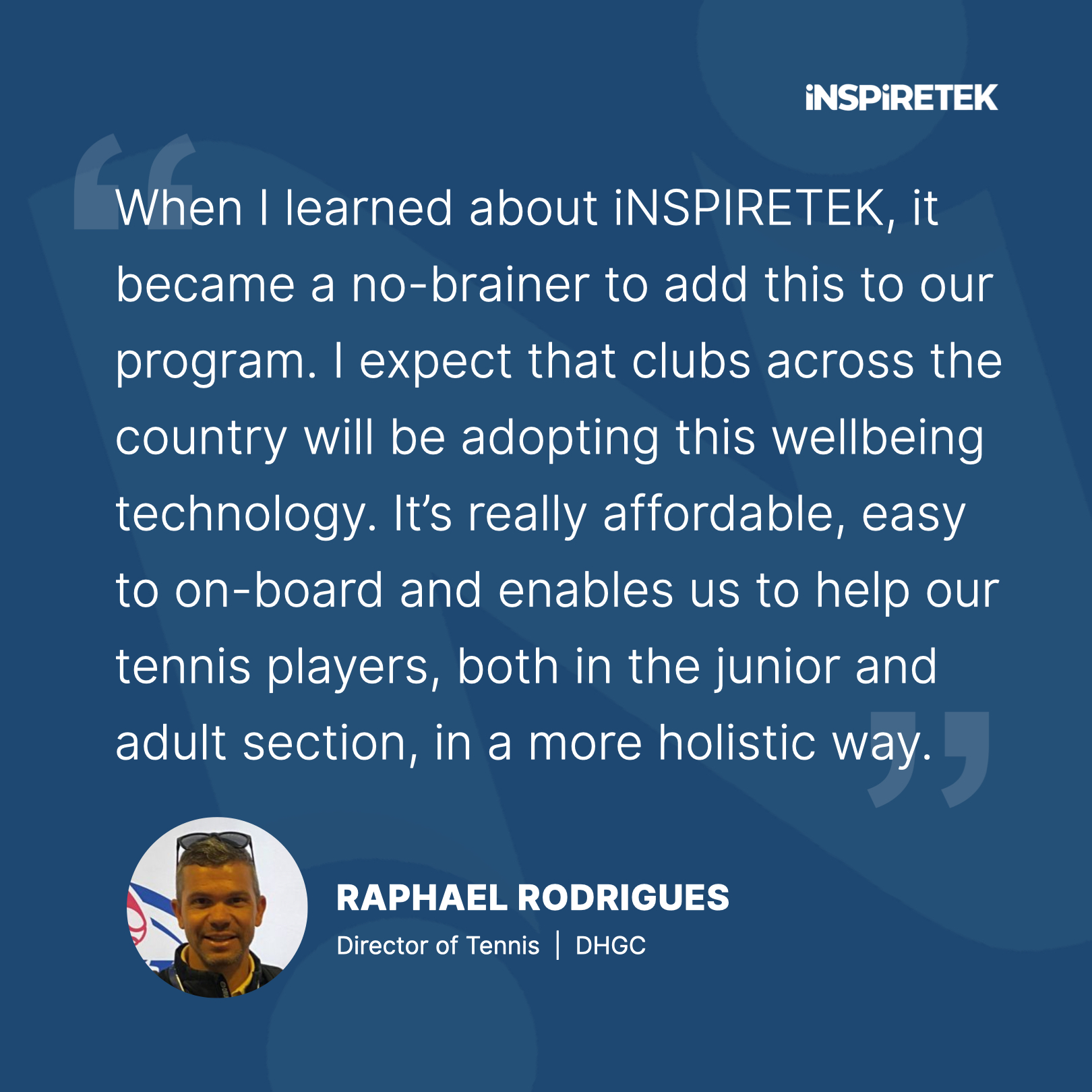 We are thrilled to have Raphael Rodrigues, the Director of Tennis at Druid Hills, onboard with iNSPIRETEK. As he says, "Unlike a lot of technology platforms I see, iNSPIRETEK is affordable, easy to on-board and enables us to help our tennis players, both in the junior and adult section, in a more holistic way."
Darren Cahill, legendary tennis coach, has been involved with iNSPIRETEK since 2021 and sees a big opportunity for the company in the sport. He emphasises the importance of educating and supporting young players in the sport and is glad to see progressive coaches like Raphael adopting technology that puts the wellbeing of players at the forefront.
Click here to read the official press release.
Source: Yahoo Finance