We recently announced our new partnership with the nonprofit New York Junior Tennis & Learning (NYJTL). The mission of NYJTL is to develop the character of young people through tennis and education for a lifetime of success on and off the court, and they are adding our Wellness Management System (WMS) technology to drive mental health and wellbeing improvements for the young people within its program.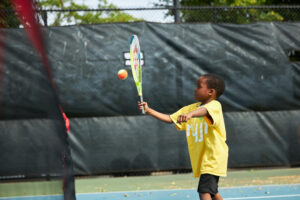 In a recent interview, we sat down with Jay Devashetty, Director of Player Development at NYJTL, to gain insight into why they decided to partner up with us, and how they view mental health and wellbeing as it relates to tennis, performance, and life.
Click here to read the full partnership press release.
Q: Why did NYJTL make the decision to partner with Inspiretek?
Jay: While evaluating our program, we realized there were gaps that needed to be filled. The Inspiretek app allows us to bridge those gaps, especially with the opportunity to track physical and mental wellbeing. With its simplicity of use and the weekly reports that are automatically generated, it's much easier to have a finger on the pulse of each individual student and support them accordingly. The opportunity for easy communication with our students and their families was a bonus. All of this made partnering with Inspiretek an obvious and easy choice.
Q: Which specific program will be using Inspiretek to begin?
Jay: To start off, we'll use Inspiretek with the 75 athletes in our Scholar Athlete Program. The program provides intensive tennis, education, and life skills instruction for students in grades 3 – 12 with limited resources from across New York City, giving undiscovered talent a chance to shine and a clear pathway to college. Our coaches and team at the Cary Leeds Center for Tennis & Learning in the South Bronx will use Inspiretek right away, as well.
Q: What are the long-term plans and goals for integrating Inspiretek?
Jay: The long-term plans include expanding the use of the app with our Community Tennis Program (CTP), which provides free access to our sport more than 10,000 New York City youth annually; and our ACES Afterschool Program, which offers free tennis training, academic support, and social and emotional education for students at more than 30 local schools. We also plan to integrate the app into our Cary Leeds Commercial Programming, including ROGY, High Performance, Tournament, Premier, and Academy programs. The coaches and students would eventually become integrated into the app to track student wellbeing.
Q: How has technology changed working with young athletes over the past few years?
Jay: Technology has become more and more ingrained in our processes over the last few years. Even with something like video analysis, we are able to review and analyze our students' performance and give them feedback on what we see to understand strengths and weaknesses. Technology also allows for virtual training opportunities. For example, we were able to access an injury prevention course for our students, and this came with data analysis. The young athletes are all so tech-savvy and so comfortable with using apps, so we need to meet them where they are.
Q: What role does mental health and wellbeing play in the sport of tennis – both for performance and in terms of a young person's overall development?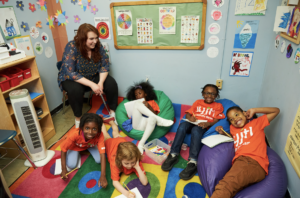 Jay: A focus on mental health and wellbeing allows students to improve their concentration, stress management, resilience, and confidence on the court. This leads to better overall performance. But these skills are not only important when they are competing on the court, but also off the court in life. Making sure students are well-versed in different strategies and mechanisms to enhance their mental health in academics, other sports they might play, and generally in their lives overall is very important to us.
NYJTL is excited to use the Inspiretek platform to enhance the student experience in our programs, gain a better understanding of our athletes, and ultimately develop plans for their growth.
To learn more about NYJTL and the amazing work they are doing, visit their website here.
Click here to read the official press release.