John Cranwell is the Chief Executive Officer of Inclusive Sport SA, a company that aims to create effective engagement opportunities and strategies between organisations, marginalised groups and the community to ensure a welcoming and inclusive environment for all. John is also the President of Surf South Australia which aims to support and develop surfing, an iconic year round sport, recreation and lifestyle.
John kindly accepted to be interviewed by our team at iNSPIRETEK to find out what drives him.
John, Who are, or have been, the most influential people in your life and why?
The most influential people in my life are my parents. Pretty typical answer but they gave me a very strong foundation growing up for inclusion, community and social justice. We had an 'open house' growing up where mum and dad would regularly offer spare rooms to friends or families that needed help, as well as complete strangers.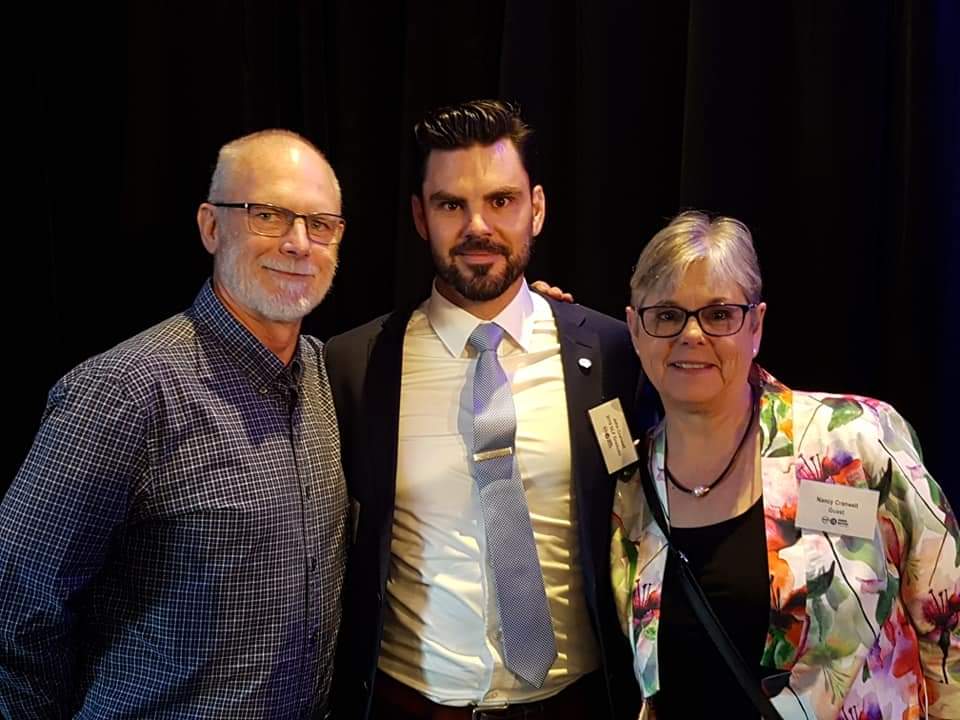 What are your go to ways to relax and switch off?
My two favourite ways of switching off from work are surfing and making surfboards. When I am in the shed I get to start a task and complete it giving me that sense of achievement that can be so allusive in my career. It feels great to start and finish 1 project at a time and to then go out in the surf and enjoy the fruits of the labour. Surfing is also the most grounding experience I have ever had. Out in the ocean there is no ego, you feel very small and insignificant compared to the raw power of the waves and then when you can engage with that power and ride a wave, it gives you a wonderful sense of joy that carries into your day and week.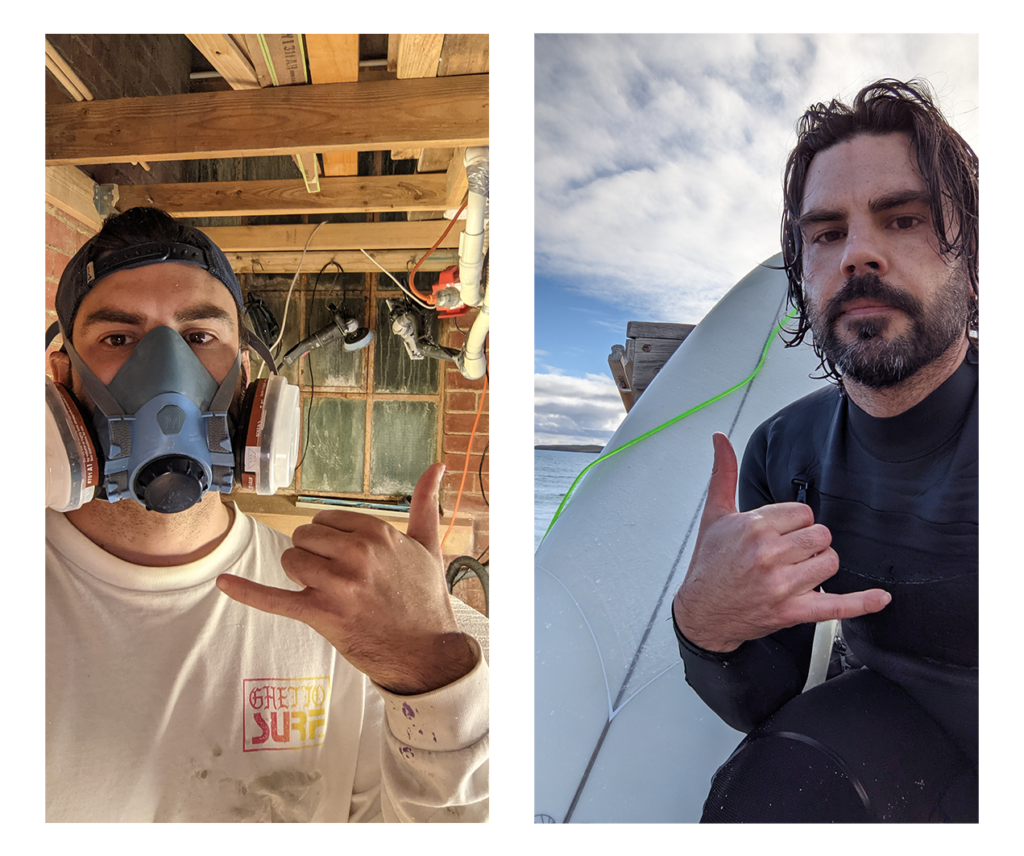 How do you manage stress and pressure in your role?
Besides surfing as a way to calm and centre myself, I also enjoy going on adventures with my kids. We can go for hikes, explore our neighbourhood, head to the beach or just enjoy an episode of "Outback Opal Hunters" together. I am generally a laid back person as I have experienced what holding onto stress can do to my body and mind. I have learnt to let small things slide and to not take every slight personally in business and at home. 
What is your favourite quote and why?
 I am especially bad about re-quoting the 1990 masterpiece "Point Break". The best quote in that movie is when the cocky career focussed hero discovers surfing and then walks through the office with his board before his boss asks "…does either one of you have anything even remotely interesting to tell me" and Johnny Utah responds "I caught my first tube this morning…. ….Sir!".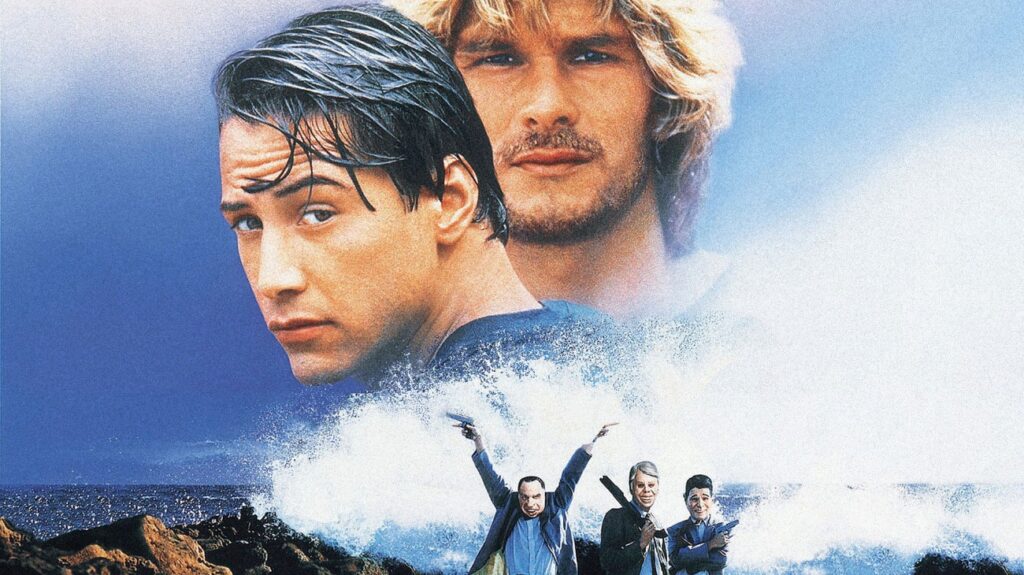 What are the greatest challenges to realising a wellbeing culture in sport?
Personally, my biggest challenge has been understanding wellbeing, mental health, stress and depression and how it affects the community. I have not had many personal struggles with my wellbeing and mental health and this can often make it hard for me to understand the struggles some people have in the community. But I know that each person has their own experience and that these experiences are real. My role as a CEO and a colleague is to allow each person the opportunity to have their own human experience and to support them any way that I can. I do not have to have experienced these things myself to know they are real and that I have an obligation to lead, listen and learn.
What are the biggest barriers to inclusion in sport and how do we overcome these?
The biggest barrier to inclusion in sport is the same barrier to inclusion in the community as a whole. As humans we gravitate towards people with similar life experiences as us, similar passions, similar interests etc. Sometimes however, we come across a range of human experiences that we do not understand and it is in our nature to either dive in head first and try to understand it, or to quietly avoid it and move towards experiences that are more comfortable. This second behaviour is the one that can cause the most problems for inclusion. It creates a 'them' and 'us' mentality and we find that people create physical and systematic barriers (most often subconsciously) to participation in the community. I don't believe there are people in this world who want to exclude, I believe there are people in this world who just need to sit with people who may be 'different' and try to understand their experience more. This is the approach Active inclusion is taking in the sport and recreation sector. We want to bring marginalised communities and individuals together with sports clubs to build a new, shared experience.
Who needs to take the lead?
To get more people included in our sports clubs and the community as a whole, individuals (these could be the Club leaders or just a 'champion' within the club) need to stand up and say 'we have to do better'. This leads to new conversations which can be confronting for some people, but what it does is allow new voices and experiences to come forward. The people taking the lead need to bring in voices outside of their usual interactions and listen to their concerns and needs, and most importantly, not be closed to the suggestions they make. Too often people listen to these new voices, but never change behaviour or provide new experiences which then deflates the positive movement and sets them back on their inclusion journey.
How can an average person play a role?
Every person in our community can play a role in inclusion. The best way to do that is to challenge yourself to have an interaction with someone outside of your usual circle. Grab a coffee with that person, talk to them openly about how you feel, ask questions about their human experience and try to understand a new perspective. Humans are funny creatures that are very social and when we can add a bit of 'humanity' to the things we don't understand, we often find that our perspectives can change. I know that in my own journey I have changed my understanding of many social issues in our community and all of these evolutions have come from a real interaction with someone who had a very different human experience to me.
Culture by default vs culture by design.
Someone who has experienced not only the importance of culture by design, but also the success it can have in a sporting context is former NFL tight end Ben Utech.
Ben Utecht was a part of the Indianapolis Colts SuperBowl XLI winning squad with footballing legends Payton Manning, Tony Dungy and Bill Polian. However, soon after, Ben would suffer his fifth concussion of his NFL career and be knocked unconscious for 90 seconds, this injury ended his career.
Ben was lucky enough to be a part of Tony Dungy's superbowl winning team, but more importantly, learnt first hand the power of creating a culture by design.
Tony's team mantra at the start of the season was "if I built better men, I'd get better football players."
Ben spoke to us about the importance of creating a culture purposefully to not only improve the team or work environment, but to produce better players and people.
There are three key steps in creating a culture: identify your values, get honest input from everyone on those values, and finally, let those values guide your decision making.
Ben also said that at the end of every meeting, each person in the room has to ask a question, this not only engages the people in the meeting but encourages involvement and communication between the team. 
Creating a culture by design influences and encourages a supportive and trusting relationship between players, coaches and staff.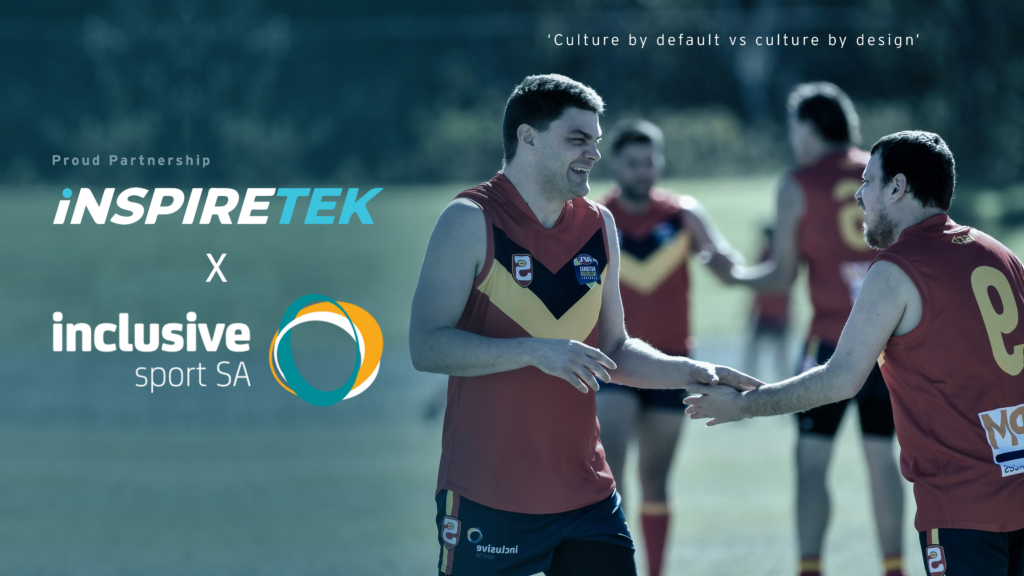 Here at iNSPIRETEK, we aim to foster a culture through scalable technology that supports your athletes with their mental health and wellbeing.